Game Stop Free Shipping Free Value Shipping on purchases of $24.99 or more. Excludes Consoles and Laptops. Use Code SAVER for discount to apply. Other Restrictions may apply. Expires 12/31/2014.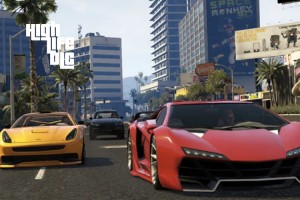 Rockstar games has recently released the newest gta online dlc called High life,this dlc, this dlc gives you new guns cars and says to end griefing but what i really like is the option to own two properties,so now if you get the new cars you won't have to get rid of the ones you've been working on since day 1 if your character had survived the massive glitch.
Though this is a great dlc i still think one thing is missing and that one thing is you've all heard it before bank heist they promised heist in the trailer and said that the heist would be out this spring but there still no heist i hope if they do come out there impressive and give you a big cash out.
This post will get the gta rating of 2 stars remember that's alright in gta because you won't have to many cops after you.