Game Stop Free Shipping Free Value Shipping on purchases of $24.99 or more. Excludes Consoles and Laptops. Use Code SAVER for discount to apply. Other Restrictions may apply. Expires 12/31/2014.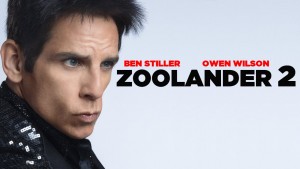 It's been fifteen year's since Derek zoolander was on the big screen and I have to say it was well worth the wait, zoolander 2 isn't for.everyone and most definitely isn't the first one but it's certainly a good film for fans of zoolander.
The movie was good and it caught you up to speed on what happened to Derek after he foiled mugatus evil plot and unfortunately things took a turn for the worst and his life fell apart.
It was a decent film it had jokes that were clever and some old one like the tiny cellphone, but if you're not one to take risk you should wait on it and give it a chance when it comes to Red Box or Netflix hell even blockbuster but in my opinion if you're a fan go see it you'll feel very satisfied with the film.